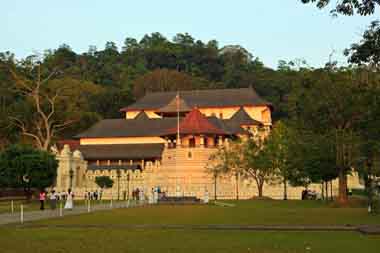 Sri Lanka is experiencing new record visitor numbers and tourist arrival targets until 2020 are ambitious, but nevertheless the tourism industry focuses on eco-friendliness and "quality not quantity".
A total of 1.27 million visitors came to the island in 2013 – an increase of an enormous 26.7 percent compared to the previous year. With 85,470 arrivals, the number of travellers from Germany has increased by almost 20 percent compared with 2012. That makes Germany the most important tourism market after India and the UK. The average duration stay per visitor increased from 10 days in 2012 to 11 days in 2013.
An outlook to future development: The strategic development plan of Sri Lanka Tourism strives for 1.5 million visitors in total (130,000 from Germany) in 2014, 2.5 million in 2016 and 4 million in 2020. At the same time the tourism related employment is supposed to increase from 125,000 in 2010 to 500,000 by 2016, tourism based industry and services are to be expanded and the economic benefits of tourism shall be distributed to a larger cross section of the society.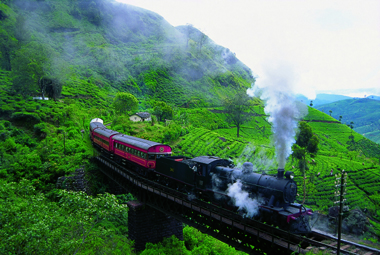 The enormous growth of the tourism sector requires targeted investment in transport infrastructure; Mattala Rajapaksa International Airport was opened in 2013 in the south of the island and new expressways have shortened the way to the beach resorts of the west and the southwest. Several other road construction projects are in progress. Just around the island's capital, Colombo, nearly 280 kilometers of new expressways are being built until 2020.
Furthermore, another focus of the growth trend in the tourism sector will be the sustainable increase and modernization of accommodation all over the island. Many international chains are building new hotels in Sri Lanka, among them Best Western, Hyatt, Mariott, Mövenpick, Sheraton und Shangri-La. But Sri Lankans do not want growth at all costs: "We have a very strict environmental plan and we are strongly encouraging eco-friendly hotels" says Bhashwara Senanka Gunarathna, Chairman of Sri Lanka Tourism Promotion Bureau.
350 hotels take part in a European Commission funded project called "Greening Sri Lanka Hotels" – targeted at enhancing the environmental performance of Sri Lankan hotels through improvement of energy, water and waste management systems up to 20 percent in order to enhance the environmental performance and increase the market acceptance of Sri Lankan hotels through promoting them as low carbon foot print green hotels.